We were looking through the proposed itinerary for the City Council's proposed trip to Whistler. City staff of course recommends that they go on the trip (their decision matrix could find no issue with the trip). However, that wasn't the surprising thing. What's surprising was the list of possible activities: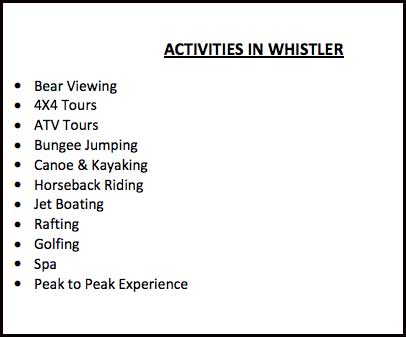 City staff recommended the bear viewing and ATV tours as part of the proposed schedule. Priceless.
If the Jordanelle Special Services District wasn't in so much trouble, we'd bet they would have done the Jet Boating too, just to see if it was enough fun to warrant annexing Jordanelle Reservoir.
We're glad it's not our tax dollars.