So, in Jeremy Ranch, we are experiencing more coyotes than I can remember. By experiencing I mean, seeing them around the open space, hearing them at night, reading about attacks, etc. My neighbor even saw one hanging out on my lawn one evening.
That said, this is their land, and they are doing their own thing. I hate to hear about pets being attacked (and hope mine never becomes a victim), and I do what I can to help make sure that doesn't happen, but many of us do live near wilderness and accept the risks.
Yet, it appears some people are willing to go a step farther and increase their pets' chances. I saw this on a Park City social media site. May I introduce you to the Coyote Vest and the Spike Bite: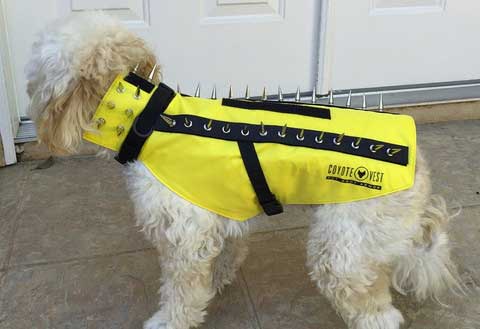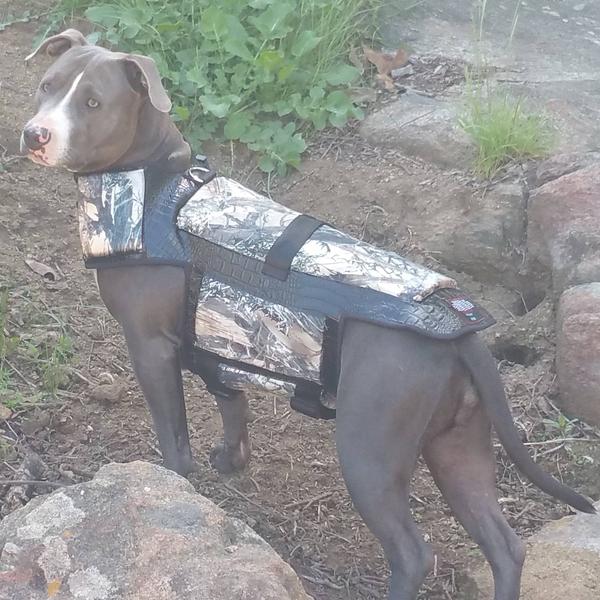 Yes, if your pit bull, who looks like he could knock out Mike Tyson, needs a secret weapon…. You may want to consider the Spike Bite. According to the seller, "The Pet Protector uses specialized pads, that have a metal base for maximum protection, and embedded spikes for extra defense. The vest is made of tactical fabric, it's very light weight but heavy duty. " Tactical fabric. Check. Armor plated. Check. Hidden spikes. Check. Your dog is ready for the next battle on Game of Thrones.
This DEFINITELY seems like something that would be bought in Park City.
To be honest, I don't begrudge anyone for buying something like this for their pet. Of course, I have to make fun of it, but I understand why someone would buy almost anything to help their dog. I'm just not sure whether either of these would actually work… but when has that ever stopped someone in Park City from trying?
Perhaps they even make a version for those humans who seem to have run-ins with dogs around here. Oh wait, it looks like they do: