I was researching the impact to the Park Record of Apple's latest iPhone update. For the first time, the iPhone will be able to block ads, which is causing many website publishers to freak out. More on that later.
However, I came across an ad for a business that will be opening near Pinebrook that caught my attention. Rarely do I click on an online ad, but this one had me intrigued.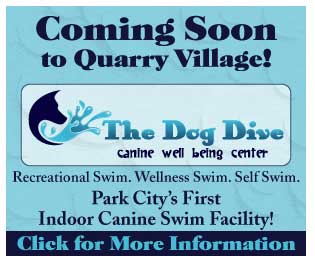 Now, I have no idea whether the research indicates whether this is beneficial for a dog, but for the right dog I could see it as time well spent with your pup. It seems to be a really interesting idea, and one that is right up Park City's alley. I hope it works out for the people who started it.