There's a picture of an example of a Park City school lunches going around. If it does accurately represent an average school lunch, then I can see why the EATS group is petitioning the Park City School District for better food.
Processed chicken nuggets, BBQ sauce, chocolate milk, kiwi, and blue applesauce (I think). MMMM Tasty.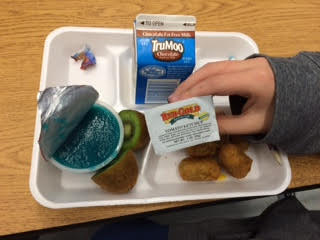 Written By
---
We believe in citizen journalism. We believe there are stories to tell that can help to shape our community for the better. We believe tomorrow's Park City can be better than today's.