So, my 3 year old asks me this morning "what do worm's eat?" I say dirt? Frankly I think it's dirt, but they have to eat something else, right? So I ask Siri on my iPhone.
Here is the response…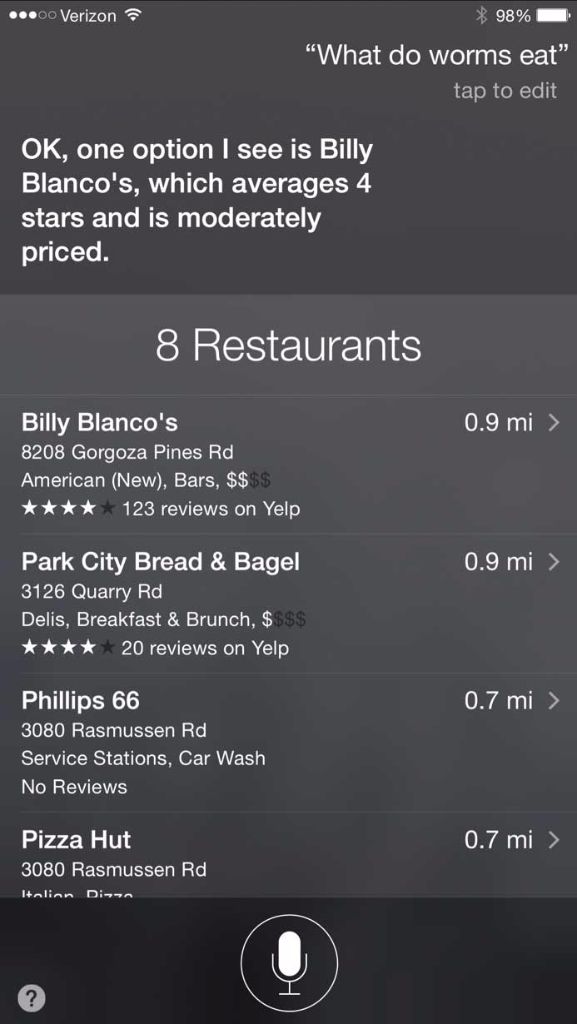 Sorry, Bill White. Nothing against you or your fine establishment. I guess any publicity is good publicity?
Written By
---
We believe in citizen journalism. We believe there are stories to tell that can help to shape our community for the better. We believe tomorrow's Park City can be better than today's.