The wife exclaimed, "we can't just find a house. We looked at a house that went on the market yesterday and by 3PM it had two offers. It just forces you to move so fast."
Similar stories can be heard around Park City every day, it seems. It's almost like 2005 called and wants its real-estate bubble back. No… that's exactly what it's like. Postcards from real-estate agents are flying into mailboxes across the area.

Now is the time to act!
Don't get priced out of the market!
Rates are still Low!
Sell your house fast!
Real estate agents are doing their best to whip people into a frenzy. A recent Park Record article stated that "price for land inside city limits increased by 35 percent over last year." Even in the outskirts like Jeremy Ranch, vacant land is up 6%. Add to that the constant chirp from the Park City Board of Realtors. Most recently they said that the increase in activity in Park City area real estate in March and April is a good indication that sales will continue to trend upward in 2014.
The problem is that these are signs of market tops — and it is rarely fun to buy at the top. Nationwide we are starting to see house prices roll over. This is the six month in a row where home sales, versus last year, have been down nationwide.
In the West, home sales dropped by about 10% versus last year.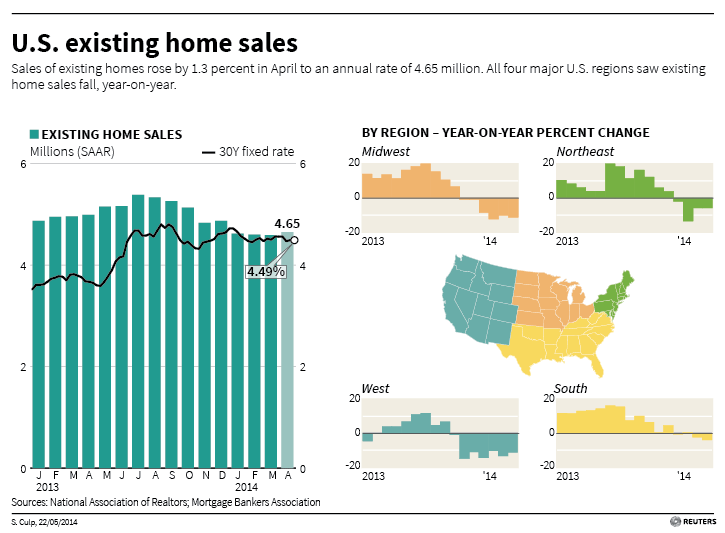 Compound that with all the additional development coming to the area and there is going to be a lot of inventory out there.
The saving grace so far for the Park City area is that homes are very expensive and expensive homes have fared better than cheaper homes. Whether that can continue in the face of strong headwinds is debatable.
If you are looking for a home, be careful and know what you are getting into. Someone is usually left holding the bag, and you may not want it to be you this time.