It appears Verizon Wireless is appealing to the Snyderville Basin Planning Commission for an 80+ foot tower behind Walmart. This will be a monopole type tower and will likely look something like this: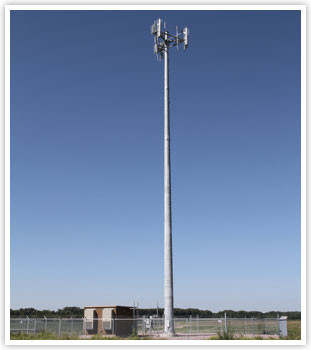 That's a little over two and a half times the allowed upon height of a building in the Basin, but it is narrower, of course. I also suppose that if they allow this use, they should also let all the other major players do the same thing. So, that could eventually be 5 or 6 towers.
If this is something you feel passionately about, you may want to pencil the June 23rd Snyderville Basin Planning Commission Meeting into your calendar. It will be held at 6PM at the Kimball Junction Library building (Richens Building).
Here is the location of the proposed tower on land owned by Chevron: