I was perusing Park Record's online version. They are now providing a daily update about Covid-19 cases. In the comments, someone needed clarification about hospitalization numbers.
The Editor of the Park Record, Bubba Brown, responded and provided clarity.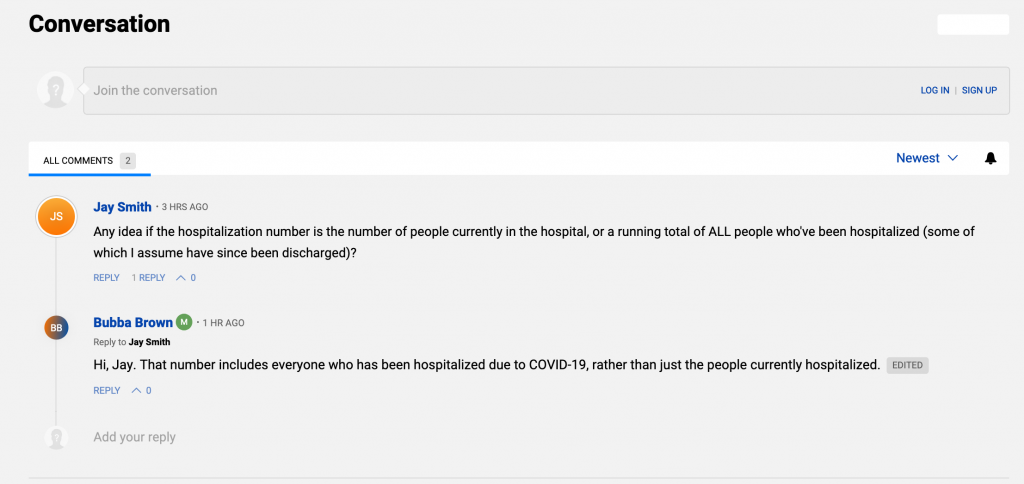 It's what the Park Record should be doing. Having hung around city and county politics for a while, I'll often see Park Record reporters at most meetings, trying to discern the most important parts of the meeting. If they are paying attention, they will be able to provide superb context for discussions.
I'd love to see more of the Park Record's journalists on their site answering questions. It definitely builds community.