We read today that mortgage purchase applications are down 66% from their 2004 levels. It is the white line in the graph below: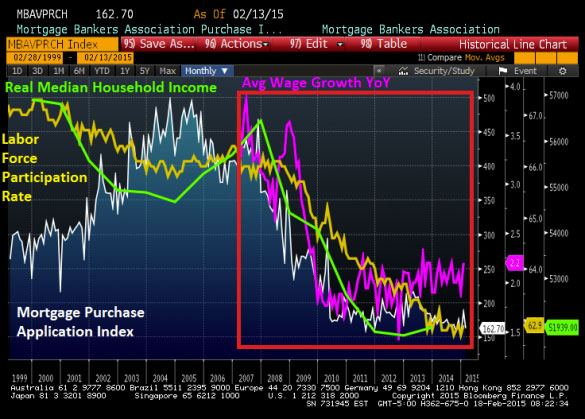 We've speculated, and anecdotally confirmed, that many of the purchases of Park City real estate are cash-only and therefore don't need a mortgage. Yet, when we look at the homes coming online we see Park City Heights, Silver Creek Village (yes, its finally starting up), and East Creek Ranch. Perhaps these have all been designed as luxury, second homes where the buyer will buy all-cash. More likely, though, they are trying to hit the $500K-$700K buyer who will need a mortgage.
So, our question is whether the buyers will be there when these are built? If not, we may be laughing at the big, shiny new home that fetches $500K instead of $600K in order to attract buyers. Then we may realize that our not-so-shiny old home that used to fetch $600K will likely fetch $460K. There goes that college fund.
Don't worry, though, that $20 million home in Deer Valley will still sell for $30 million.