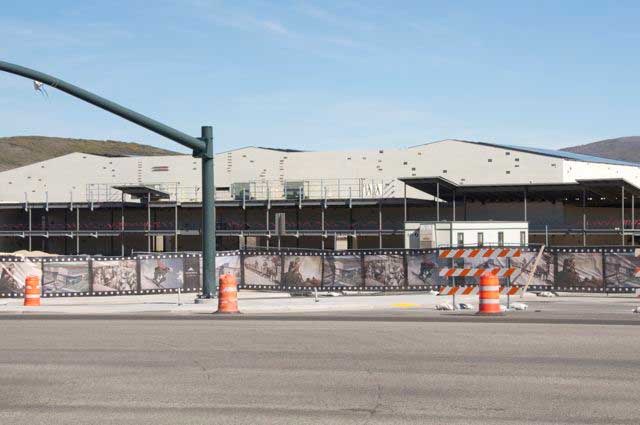 Park City Film Studios issued a press release today stating that "Construction Development Continues After Brief Cessation". The press release says the studio came to an agreement with Gary Crandall, the owner/developer of Newpark Town Center "to advance completion of this project".
Construction company Sahara, L.L.C. has confirmed (according to the press release) that they will begin paving so that construction can continue through winter.
We are glad that someone had stepped into assist and hopefully this is good news for the development. That said, we will wait to see the black of the asphalt before we get too excited. The Press Release is Here.
---
h/t to the citizen that tipped us off to this info
---
Note: We've updated our studio timeline of events with this new information