As they say, poop doesn't lie. In this case, poop is telling us that Covid is running rampant through the Snyderville Basin and Park City. Every week, Utah's Water Quality department posts the amount of Covid found in sewage at each water treatment facility.
The last time we checked in was September 2021 and we were doing pretty well. We were running at about 200 MGC (million gene copies) per person per day. MGC is a measure of the amount of Sars-Cov-2 found in sewage. Today we are running at 12,448 MGC at the East Canyon WRF that serves much of the Snyderville Basin and 17,989 MGC at the Silver Creek WRF that serves much of Park City and the eastern side of the Basin.
For reference, The Snyderville Basin's numbers increased 16-fold since before Christmas. Park City's numbers have increased 12-fold since December 21. This number is likely influenced both by locals getting Covid and increased tourists bringing the virus in.
Either way, it points to confirmation that Summit County's mask mandate is warranted. Hopefully, that measure will help stem the spike, so that schools and local's lives can get back to normal. However, for now, we are in the thick of it.
Silver Creek WRF (handles much of Park City)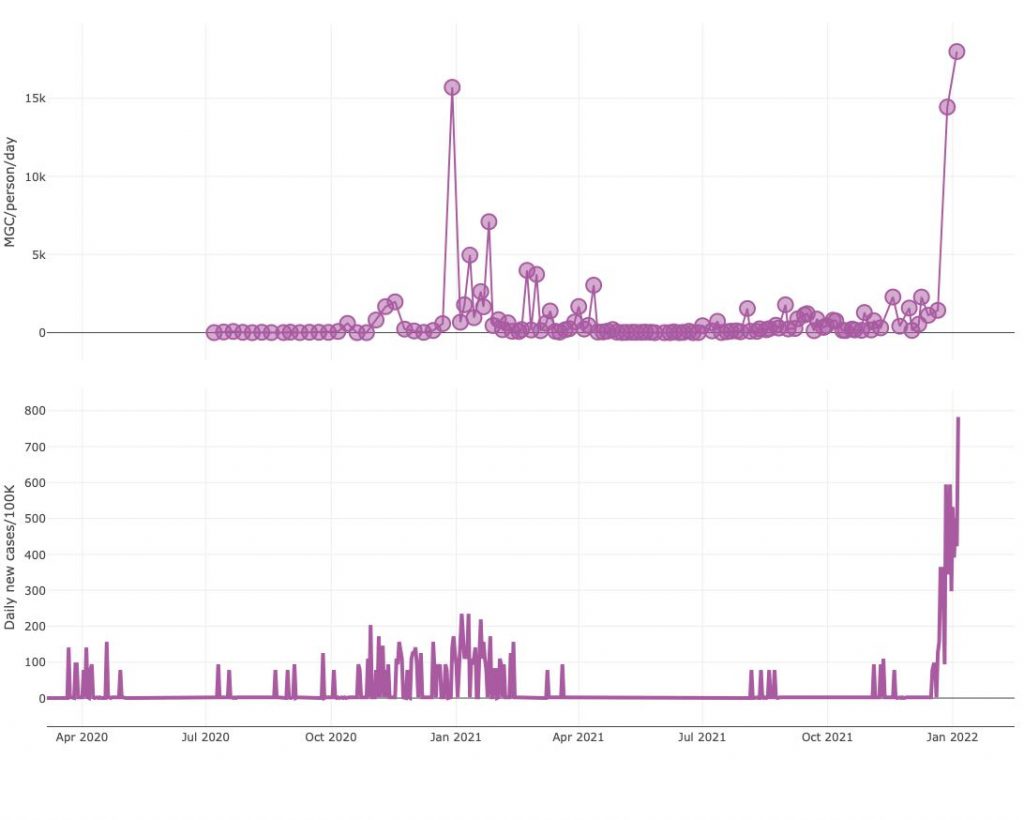 East Canyon WRF (handles much of Basin)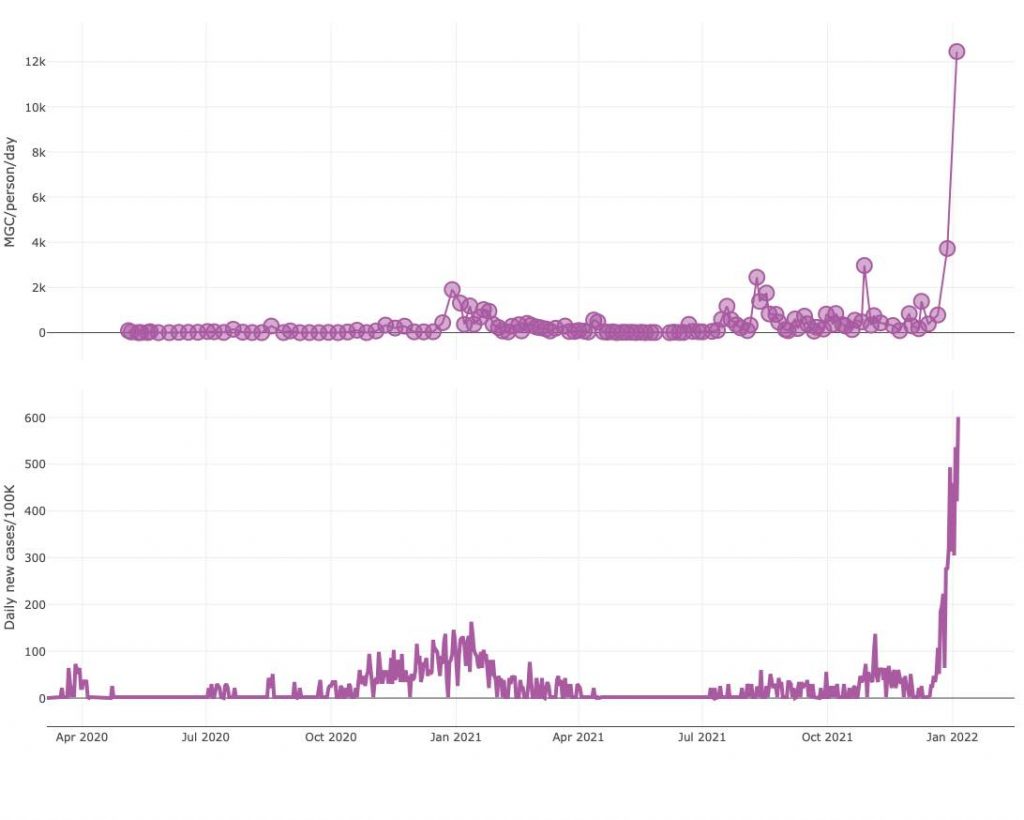 Note: the way the Utah Water Quality Department has changed since our September 2021 article. So our previous article references a different measurement scale. This story uses the new numbers.