Do you even want to ski anymore? Are you already considering biking as we approach February? Are you looking forward to shorts-weather? Well, the Powder Bouy supports your resignation.
For those who don't follow an NOAA buoy that sits off the coast of Kauai, here is the primer. When this little piece of plastic, that sits in the Pacific Ocean, off the coast of Hawaii, sees its wave-height increase dramatically then two weeks later it snows in Park City. It's pretty simple.
There is a whole website about it and it's pretty interesting. Take a look at the site and it shows the last "pop" was November 10th. That means we should have had a storm around the 24th. Bingo. Not much since then? Bingo.
Here is the most recent report from the buoy and it doesn't look good. As a matter of fact, I have never seen it at 5 Feet. When a storm is coming in, it is quite often at 30 feet or higher.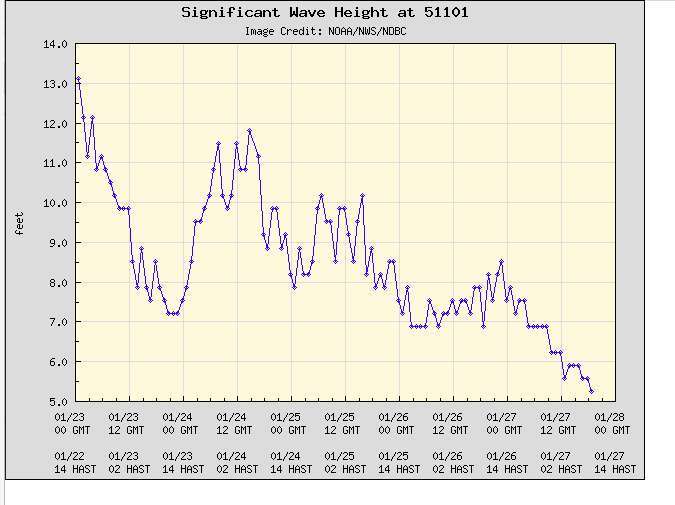 Let me do my best to depress you even more. Here is the forecast for the remainder of the ski season from the NOAA.
Hotter:

Drier:

According to the buoy, things don't look great through mid-February. Let's hope that turns around and the NOAA's best and brightest are wrong on temperatures. Typically February and March are our best snowfall months.
This year, so far, is the poster boy for why we need a Tech Park.
We need to diversify our economy. Vail isn't where it's at.
We are staring down the need for Park City 3.0 –whether we realize it yet or not.