Local Park City ski, board, and long board maker RAMP Sports appears to have closed up shop. The company's facility, that used to be near the Home Depot, now sports a "For Lease" sign.
According to a Facebook post by a sponsored skier, the company had an investor pull out. That's too bad for a company who tried to do it differently. Their philosophy seemed summed up by this quote from their website…
"Many popular skis and snowboards are manufactured in Asia where workers are paid $200/month building products with cheap materials and no environmental constraints. At RAMP, we feel certain that consumers would rather buy products built with new technology, high-end materials, clean best practices, and are made by people who love skiing and riding."
It makes us hopeful that Armada will survive.
If anyone has any more insight into what happened, we would love to know more.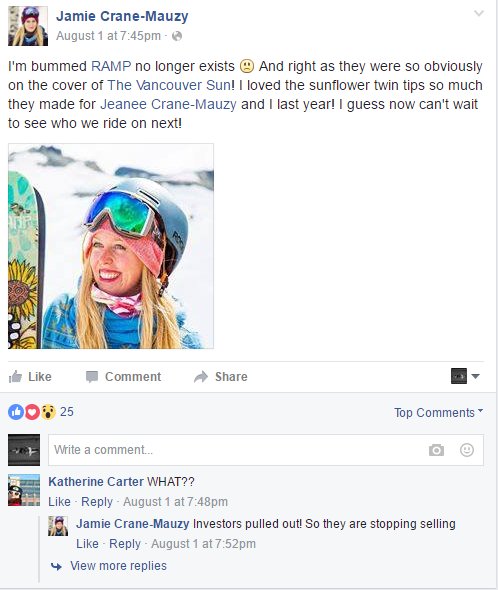 h/t to the Friend of the Park Rag who provided this info.