A few years ago, we used to make a trip to the Summit County Health Department to review paper restaurant inspections. About a year ago, the health department began putting inspections online. We view it as a great service provided by the county. Having watched our share of Kitchen Nightmares, we know that running a kitchen is hard but that it can also be deadly. So, we appreciate the work Summit County Health Director Rich Bullough and his team do in keeping us safe.
What sort of things might you find in these inspections? You might find a restaurant whose dish washing equipment isn't actually using sanitizer. You might find a convenience store where the cold tables aren't cold enough. You might also find things you don't care about like signs reminding employees to wash their hands (does that do any good?).
So, what does a report look like for a place you may have frequented on Main Street (keep clicking the image below to make it bigger)?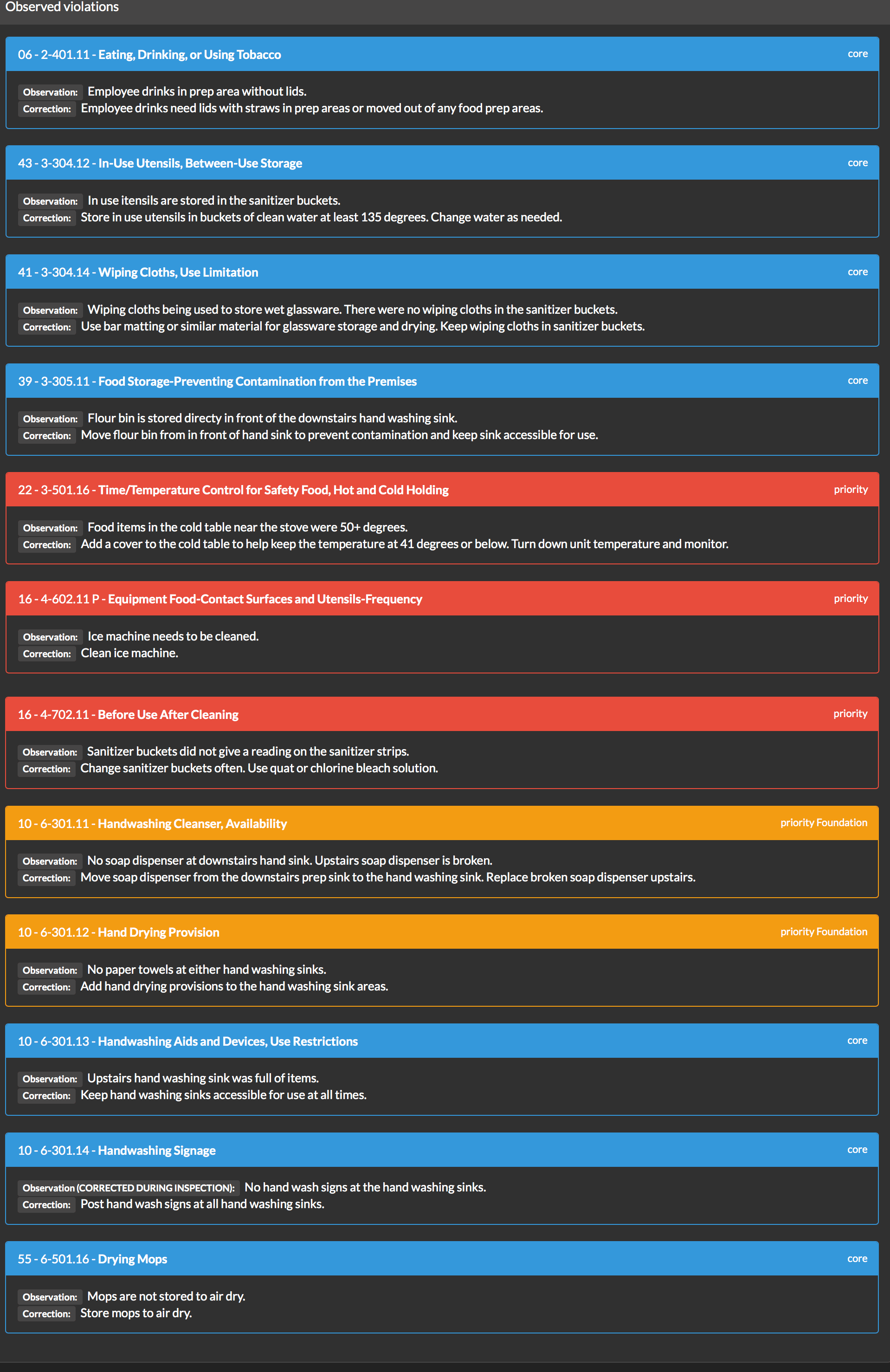 If you'd like to search yourself, here is the link to the Summit County Health Department's inspections.