This morning we heard a radio promo for Running with ED, so we typed "running with ed" into Google. It brings up the normal google listing but when you click on it, it takes you to a Viagra site (kind of funny when you think about it…except the hacking part of course).
Here is what it all looks like…
If you click on the first link… it takes you to: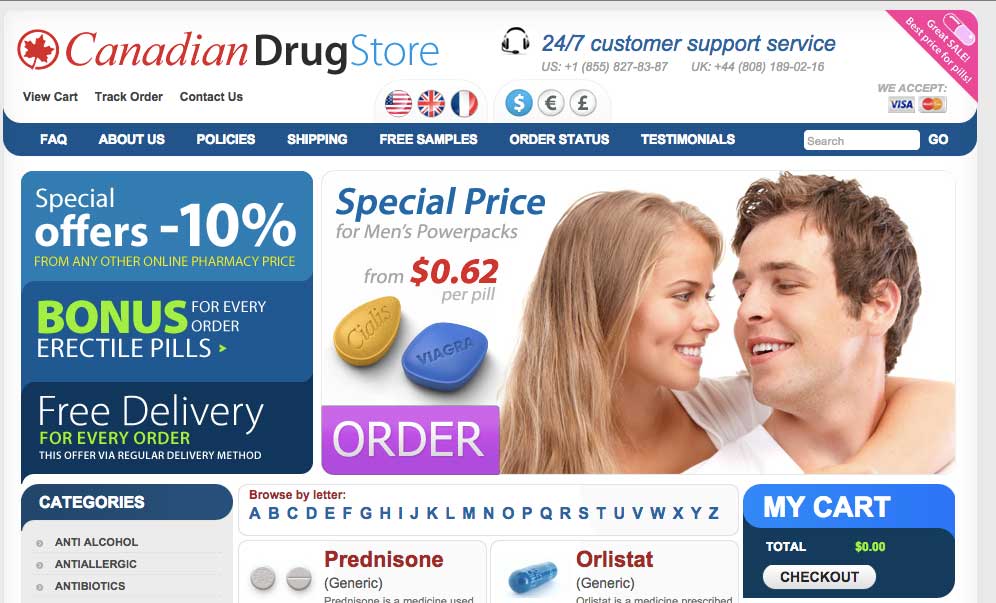 Oops… Not good. It appears if you type the site www.runningwithed.com directly into the browser it works, though. That's pretty strange.
Update: First, we don't know exactly what has happened here. We have done some research into "Pharma Hacks" as they are called and our best guess on this is that someone was able to compromise Running With Ed's WordPress based website. It appears if security is not handled properly it may be possible to upload something to the website causing the site to send people to other locations — like a Viagra website. The risk here is that if one piece of code was uploaded to their site to do this, other parts of their site may have been compromised, too. It appears they use a third party for registration and collecting money. So, at least that's a good thing. We would just advise using caution on their site until they either confirm that everything is OK, or if this was a hack that this has been taken care of and they've had a security specialist look at all of their "code" to make sure there isn't something else nasty in there.