We love the Summit County Fair. From the Demolition Derby to just walking around and talking with your neighbors at the fairgrounds in Coalville, it's a great experience. If you haven't gone, we'd recommend trying it this year.
If you need more convincing, just look at the ad below. We love it.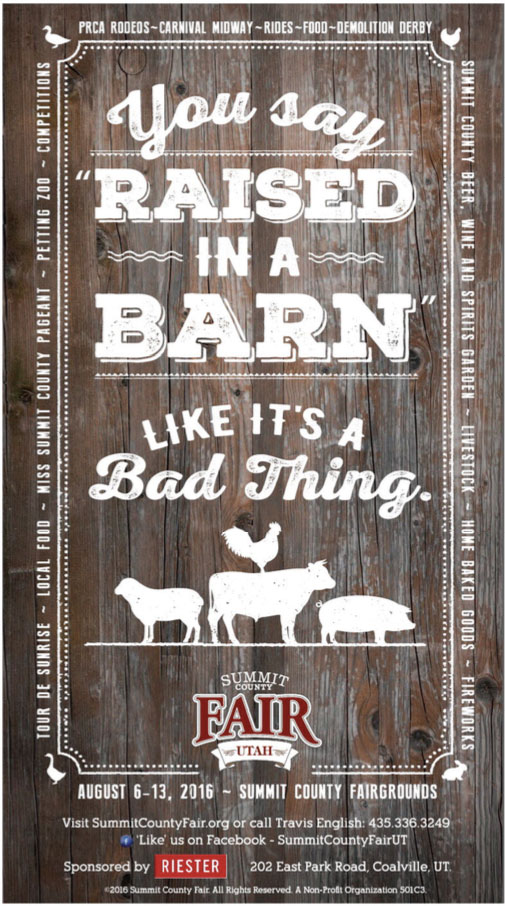 Written By
---
We believe in citizen journalism. We believe there are stories to tell that can help to shape our community for the better. We believe tomorrow's Park City can be better than today's.