Over the weekend a friend sent me an infographic describing the financial costs of re-opening schools. It shows the estimated additional costs that a school district with 8 schools and 3,700 students will need to account for this year. The additional cost is about $1.8 million. The Park City School District has a similar number of schools but about 900 more kids. So, we're likely looking at over $2 million in additional costs. It's mind-blowing.
Perhaps my favorite piece of this infographic is in the fine print. "Model assumes 25% transportation capacity to adhere to social distancing guidelines (Bus fleets would need to quadruple in size to safely transport 100% of students… which is financially unfeasible for districts)." That should make traffic interesting this Fall.
I'm assuming schools will open this Fall. I think it would take a real act of god to get our legislators from Southern Utah Governor to close schools again. That said, I don't know how a district absorbs these costs. Rainy day funds only go so far.
I've assumed school may look different. Perhaps there will be odd-even days. Perhaps days will be split in two (an 8 AM -11 AM group of kids and 1 PM to 4 PM group) with specialists handled remotely. Lunch may be in the classroom. For younger kids, recess may be limited. Yet I'm not sure how much any of that impacts cost.
This is the time that makes you glad you didn't run for the school board. For the current board members, I say THANKS. This isn't going to be easy.
---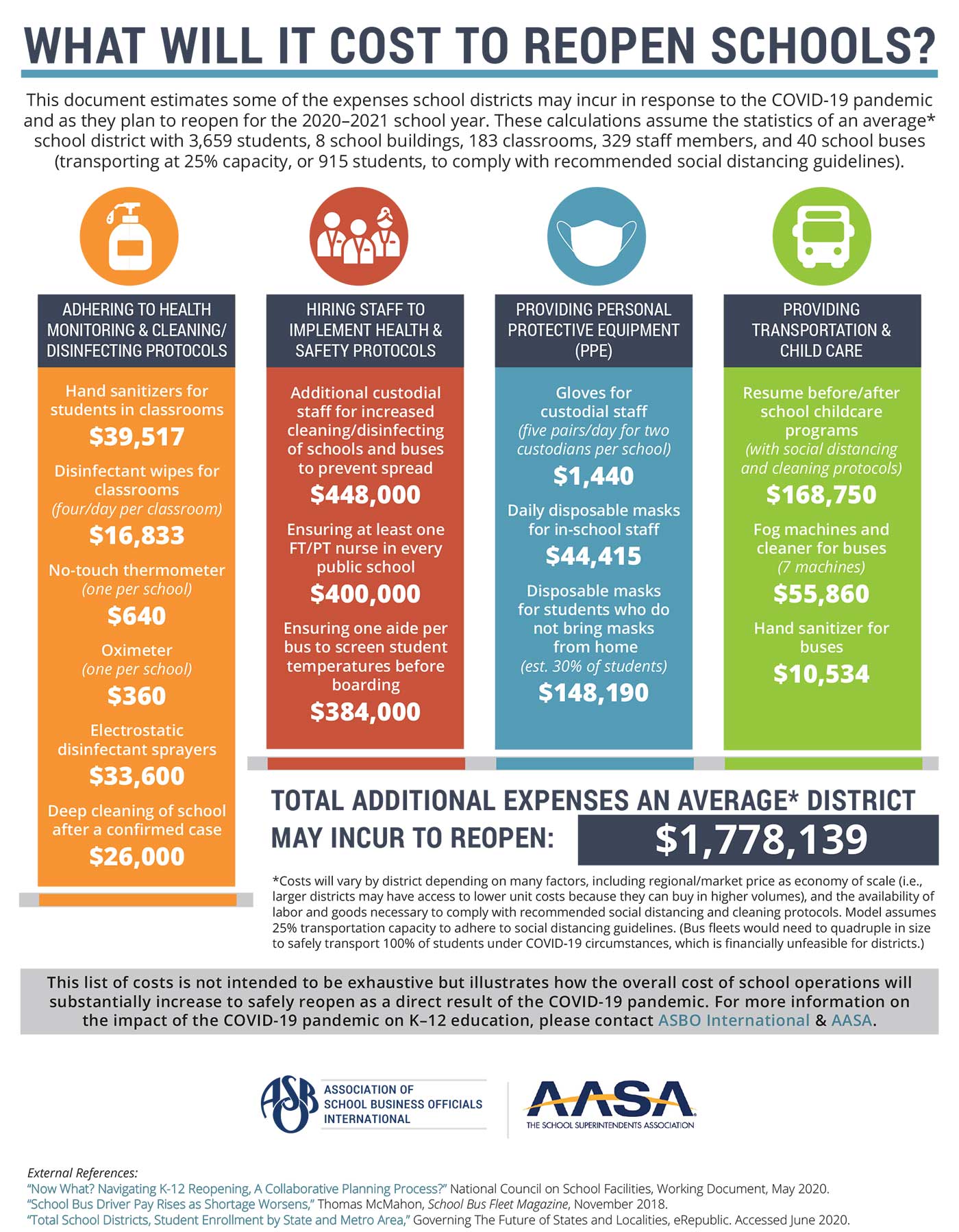 ---
Click here to download a larger PDF version of this document.
Note: Thanks to Shannon who asked me to check on activities funds and whether they were typically paid by the district. It appears they are a pass through item and I have updated the story accordingly.