Where does vandalism against a school official and bullying by local company intersect? No, it's not Welcoming Schools. It's a lesson in how you elicit change.
Last week, Park City School District Superintendent Jill Gildea was a target of vandalism. A rock was thrown through her window. It could have been a disgruntled teenager upset over early start times at the high school. However, it was most likely an idiot who was upset at the School District for spending extra money on a house they bought for the Super. The only thing comical about the vandalism is that someone was so upset that the school district was spending money that they threw a rock. Now they have likely caused the school district and Summit County to spend thousands of more dollars in fixing the window, security services, and sheriff patrols.
Did throwing a rock through a window, terrifying a family, and getting community-wide condemnation achieve anything?
Contrast that with the uproar over Backcountry.com. They were suing any small business that used the word backcountry. The Colorado Sun published multiple stories about it. People became enraged. Boycott's ensued.
Backcountry's CEO responded: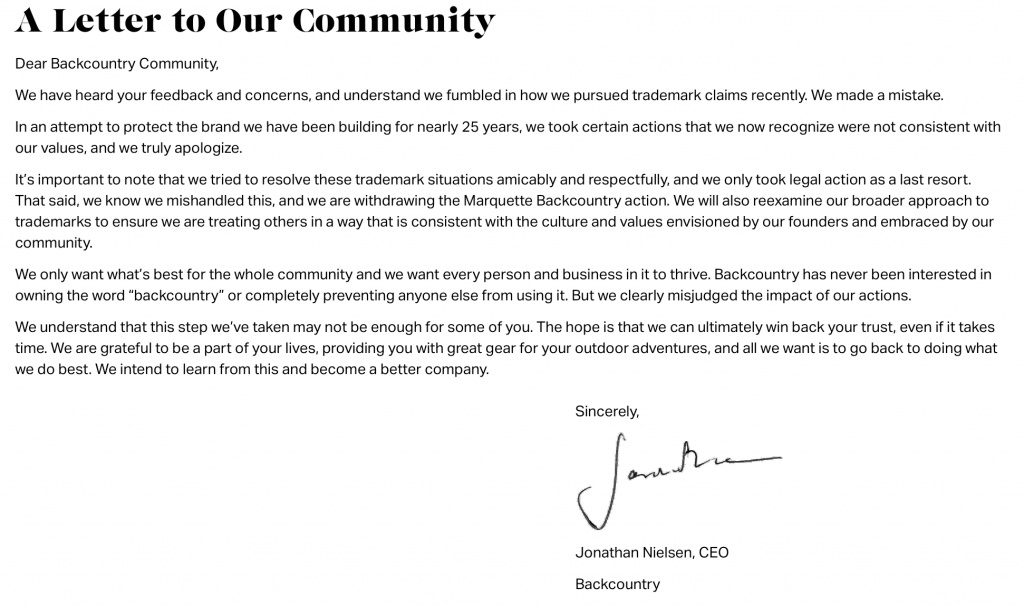 Which approach to change was more successful — throwing a rock or activism?
The problem with the rock, besides of course demonstrating the worst in human beings, is that whoever threw it has made it harder for those of us who oppose purchasing a house to be used by the Superintendent. Now, those of us who don't like how our tax dollars are spent are lumped in with the crazies. When I get up and speak in front of the school board and say I don't like that we spent $800,000 on a fixer-upper that will need another couple hundred grand invested, I'll be looked upon as a "Rock-thrower." It will be the new derogatory term that replaces NIMBY. Thanks for that.
How could it have been handled differently?
Write a letter to the school board members expressing your concerns. Trust me, they read this stuff and consider it.
Go to every school board meeting for six months, and during the Public Comment period, say the same thing over and over. Speak your piece, and it may influence change.
Email your school board representative and ask them to meet for coffee so that you can plead your case.
Organize a Facebook group that says no more additional money for schools until the Super's house is sold. PCSD's Master Planning effort is going to end in a bond. South Summit's bond failure tells you that anything is possible (whether it's right or not).
Picket
Petition
Protest
Any of these ideas that took me ten minutes to come up with would be more effective at achieving change than throwing a rock.
Violence is rarely the answer. I get why it is happening in Hong Kong, but we have other methods here. If you don't like what the school board is doing, vote them out. Organize and find like-minded people. They are out there. You can achieve change. We can achieve change, but we need to do it in the right way. We should do it in a way that is thoughtful, considerate, and effective.
Intimidation and violence don't solve anything. Don't be stupid. Don't be spiteful. We as a community need to be better than that.