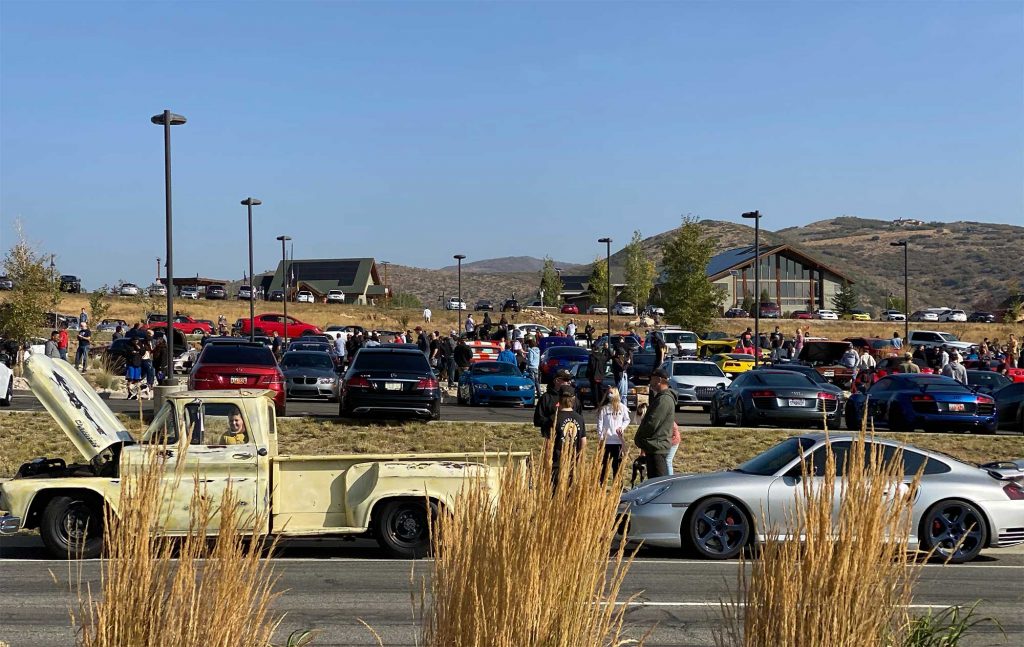 People don't give a crap. That should worry you for this year's Park City Winter. Today, this was shown by the hundreds of car enthusiasts who gathered, mostly unmasked, in the Visitor Center Parking Lot in Kimball Junction.
As they stood in groups and then moved from car to car, you could see the virus spreading with them. Keep in mind that it is illegal to gather in groups of 50 or more. There were clearly at least two or three times this number at this gathering.
The only positive for Summit County residents is that most of these people were probably from the valley. You know, the same places that have accounted for about 2,100 new coronavirus cases over the past three days. So, hopefully, they came, some probably got infected, and they left.
God help us if they spent time or money at any business here. Sorry Hugo Coffee, you were probably too close to avoid the infected masses.
Outside of today's impacts, it just bodes horribly for the winter. While car enthusiasts are passionate, they are few. Skiers and boarders from the valley are both passionate and plentiful. If the state reports more Covid-19 cases than New York City during a two-day stretch, and people are still willing to gather in the numbers seen this morning, I wonder what stupidity the ski season will bring.
Some may say we need to levy a fine on the owner of the parking lot where this event occurred. The owner, in this case, would be Summit County. That's funny. However, the county should pass an emergency ordinance stopping car events in any lots that it owns — punishable by fines. If they don't, they are complicit going forward — and that's not the way our Health Department and government have operated since this began. You wish it wouldn't have to be this way because previous car events seemed like people were having fun. Those were different times, though.
I really can't believe that a few hundred people would want to gather in close proximity to others, given recent events — even if it was outside. Then again, I've never understood the thought process of a lot of people.
So far, since March, we have done pretty well against the coronavirus in Summit County. Except for the lodge party, our daily coronavirus counts are typically in the low, single digits. That's likely not true for long.
Winter is coming.