Today someone sent in an anonymous tip linking to the Park Record story on USA Today ranking Park City High School as the best high school in the state. First, whoever you were, thanks. We love community feedback and appreciate ideas from the public. We usually won't post something the Park Record has posted because if you're here at the Park Rag, you've probably run out of things to read at the Park Record and are trying to figure out how to fill what-used-to-be your ski time. Maybe we should copyright that?
That said, at a macro level our schools are great. Our teachers are great. Our administrators are great. Our school board is great much improved and we are hoping that time shows greatness. Again, these things are at a macro level. At a micro level, there are crapy teachers. There are crappy administrators. There are individual people and actions that aren't as good as they should be. As a whole, however, our schools are great. I can't imagine wanting my kids to go to any other public school in America. As an aside, my sister's kids go to what is arguably the second most desirable private school in Chicago and it doesn't seem to hold a candle next to what our district accomplishes in Park City. By the way, a lot of that difference is due to things that Superintendent Ember Conley brought in.
So, I love our schools.
However, let's look at the USA Today rankings. First, it is USA today. Here is today's front page for their website: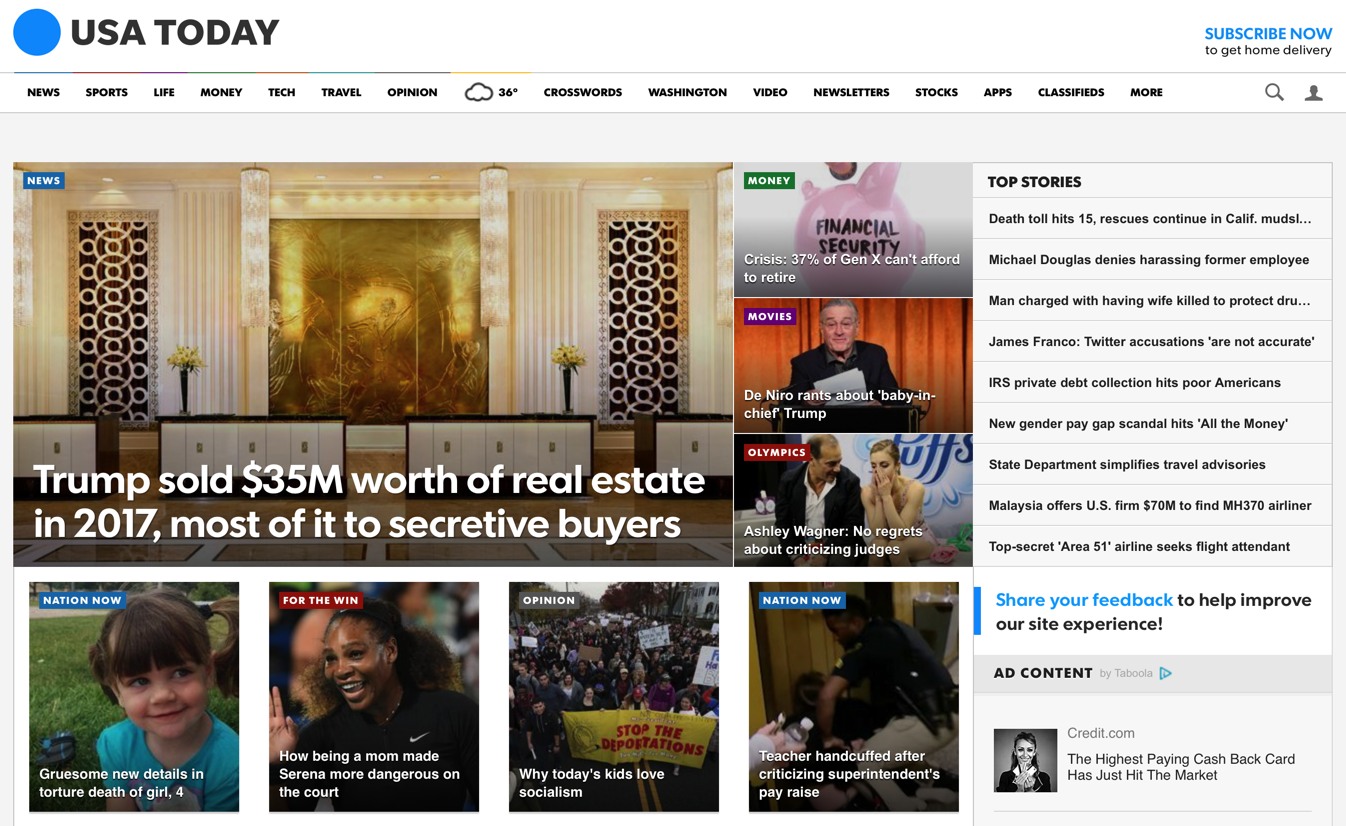 So, if you're tired of working for Delta, it looks like Area 51 is hiring….And don't worry about James Franco. He is OK. Oh, and your kid is a socialist.
Digging deeper, USA Today rankings are based on rankings from a website called Niche. It then factors in student to teacher ratios, graduation rates, and AP test enrollment. Here is Park City High School's Niche rating: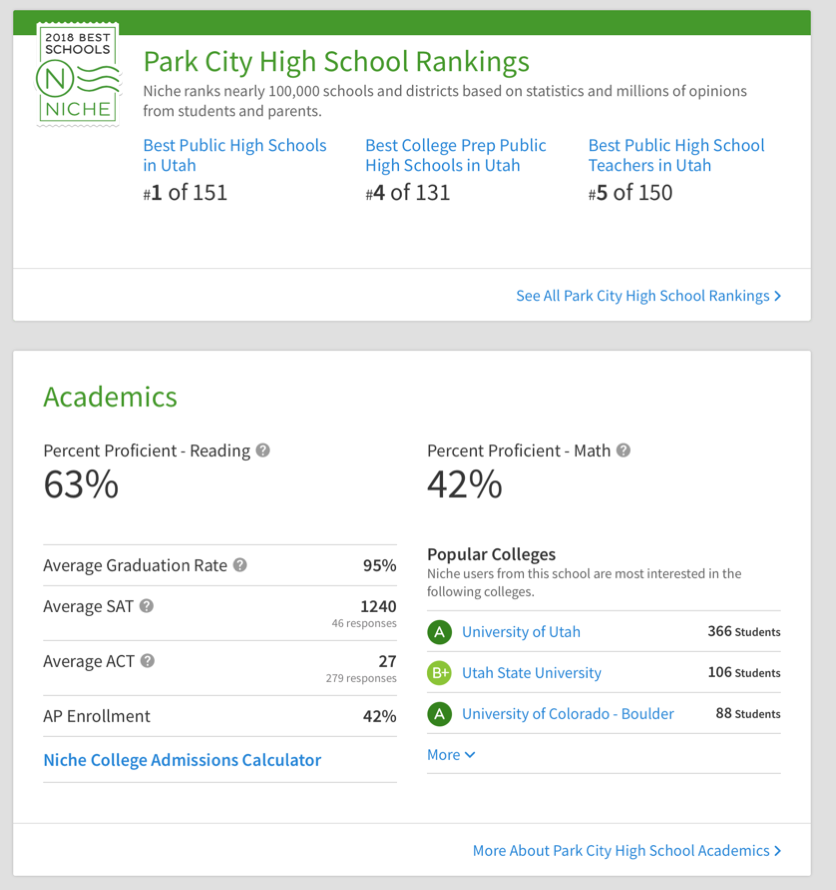 So, it looks like we are the #1 high school in Utah according to Niche… but wait. For college prep we are the 4th best public school? Your kid is going to college right? As we suspected, if you care about your kids college prep, you should get them to Skyline High School in SLC, stat! 
We have great teachers right? What? We only have the 5th best teachers in the state. Yep. If you want the best of the best teachers, you better enroll them in one of four charter schools that have better teachers than Park City.
It's what Niche says… and therefore USA Today.
Frankly at some level these rankings are all bullshit. Our kids' education is made up of a million factors. The ranking tells you that your school is or isn't complete crap. Does a ranking of number 1 really mean anything to your child?
I happen to believe my kids will get a great education in Park City. If next year, USA Today or TMZ ranks our schools as #10 in Utah, I definitely won't be freaking out.