One of the things I find interesting is that people will often quote forecasted growth numbers in order to tell us how overcrowded Park City will be by 2060. At the same time they don't seem to account for forecasted temperature changes. While no one knows for sure what will happen with either, if we are going to rely on one forecast by experts, then we should probably at least look at what experts are saying on the other.
With that in mind, here is what an "official" estimate of temperature looks like for Salt Lake for the year 2100.
Winter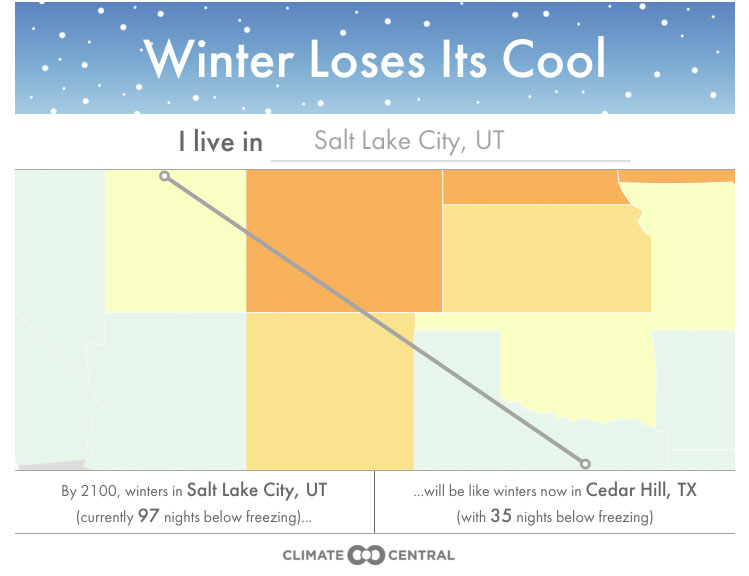 Summer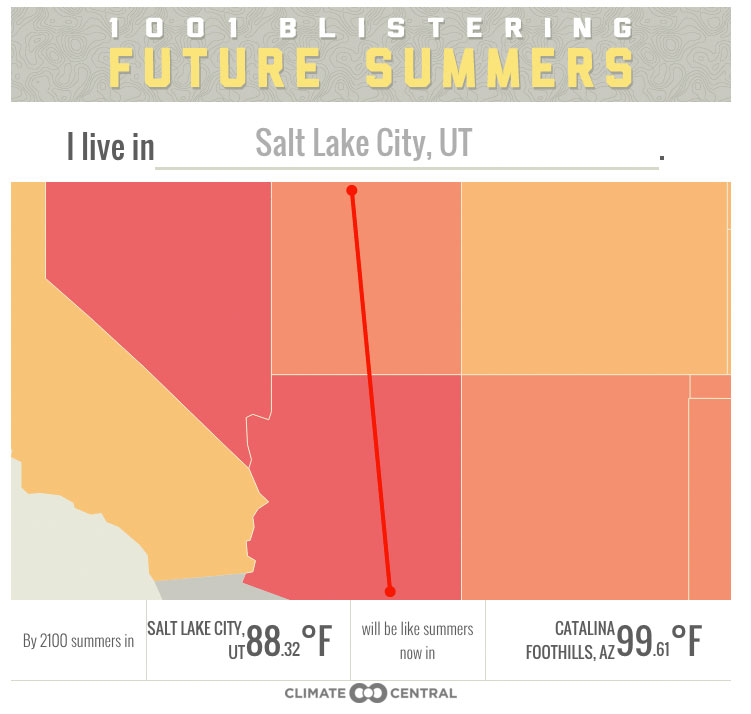 Park City is usually about 10 degrees cooler than SLC, so it will likely be a little cooler here in both the winter and summer than is forecasted for Salt Lake City. However, I don't see how a ski industry would survive temperatures in 2100 that average 10 degrees more than now (i.e. could you run a ski resort in the Salt Lake Valley today?). Likewise, our summers would average about 88 degrees.
As mother nature usually eventually does, it looks like given enough time she make take care of our transportation issues herself.
If you'd like to view interactive versions of the map, they can be found here (summer/winter)