During the past few weeks, ground broke for the first building built specifically for a tech company in the Boyer Tech Park . Wouldn't you know, yesterday that tech company was sold.
The Verge is reporting that Skullcandy, a Park City based technology company, was purchased by Incipio for $177 million. Incipio is best known as a maker of iPhone cases. The good news for Skullcandy fans is that "a representative for Incipio tells The Verge that the Skullcandy brand will remain intact, so if you're a fan of the company's affordable, stylized headphones, they won't be going anywhere any time soon."
However, what that means for Skullcandy in Park City is yet to be seen. In a status quo-based world, Skullcandy will operate completely independently, with all employees remaining with the company, and the business being managed from Park City.
In a best case world, perhaps Incipio decides to move additional employees here. Skullcandy appears to be one of their more technically advanced companies, so perhaps Incipio moves their other speaker company, Braven, to Park City (from Provo).
In a worst case world, what Incipio said could remain true — they will be keeping the skullcandy BRAND intact. However that doesn't mean that they have to keep Skullcandy in Park City. They could decide to move it to Southern California (where the corporate headquarters is) or they could decide to move it to Provo where Braven (who they acquired in 2013) has many of their employees. Provo is likely cheaper to operate, there are more tech personnel there, and Provo has done a good job of marketing itself as "Silicon Slopes."
So, what will happen? Likely no ones knows for sure yet, although it's likely Incipio has some ideas. However, for outsiders it's all speculation. I would hope Skullcandy continues to be part of Park City's future; however, what I find a hard time believing is that Incipio would operate two speaker companies (Braven and Skullcandy) separately when they are only about 40 miles away from each other. Odds are in two years, there are some executives in Park City and much of the operations are either in Provo or Irvine, CA (Incipio HQ).
I hope Summit County Economic Director, Jeff Jones, has already reached out to Skullcandy and Incipio to let them know why they should stay in Park City. It would be a big loss to lose Skullcandy and more importantly their people.
It also makes one wonder what contingencies are in place with the new Skullcandy building being built in the Boyer Tech Park. If Skullcandy (Incipio) decides it no longer needs to occupy the building, and it's not complete, what does that mean? Do we have a half completed building for years (or a hole in the ground)? Must Boyer complete the building? If Skullcandy does not occupy the building and it is completed, who will occupy it? To be honest there don't seem to be many tech businesses knocking on the doors to get into the Boyer Tech Park? Will Boyer try to rent it to just anyone? Will Summit County cave on the requirement for only technology companies residing in the Tech Park?
There are lot's of questions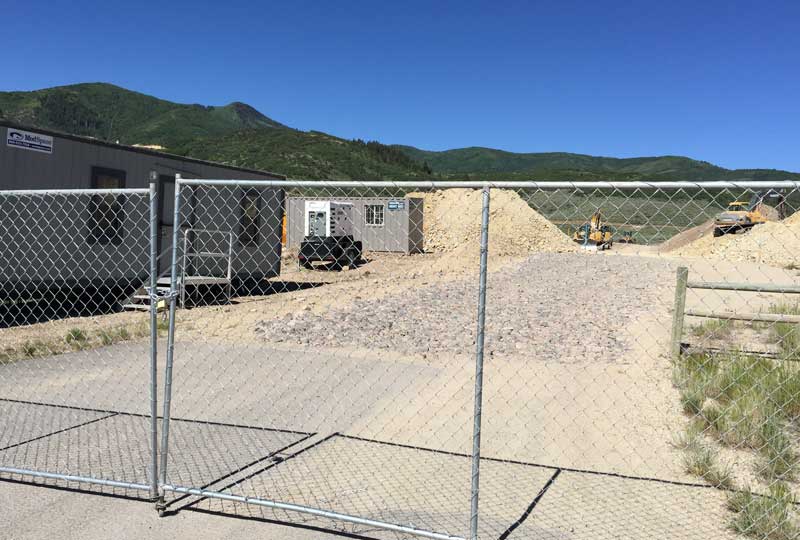 This has the makings of the beginning of something interesting. It should be fun to watch.
Update: Looks like there is another bidder.